Our RefillNotLandfill bottles are available for our partners to purchase in bulk.
Pricing includes basic mock-up, printed sample, high quality heat transfer printing or your and RNL logo, and delivery within Cambodia. Delivery to other regions can be arranged, please email us for more details!

For individual bottle purchases, please refer to our Partner Map to find your nearest partners and contact them directly.
The Bottles are shipped in boxes of 60 units, please consider ordering in lots of 60 for simplicity
NEW! 750ml Stylish Cola Bottle – Stainless Steel
(Available in white or silver)
60 bottles = $6.00 each

120 bottles = $5.60 each
240 bottles = $4.75 each
480 bottles = $4.35 each
960+ bottles = $4.15 each
Make your brand stand out with our new stylish 'Cola' style bottle in durable stainless steel. They look great and are easy to drink from to clean and to carry.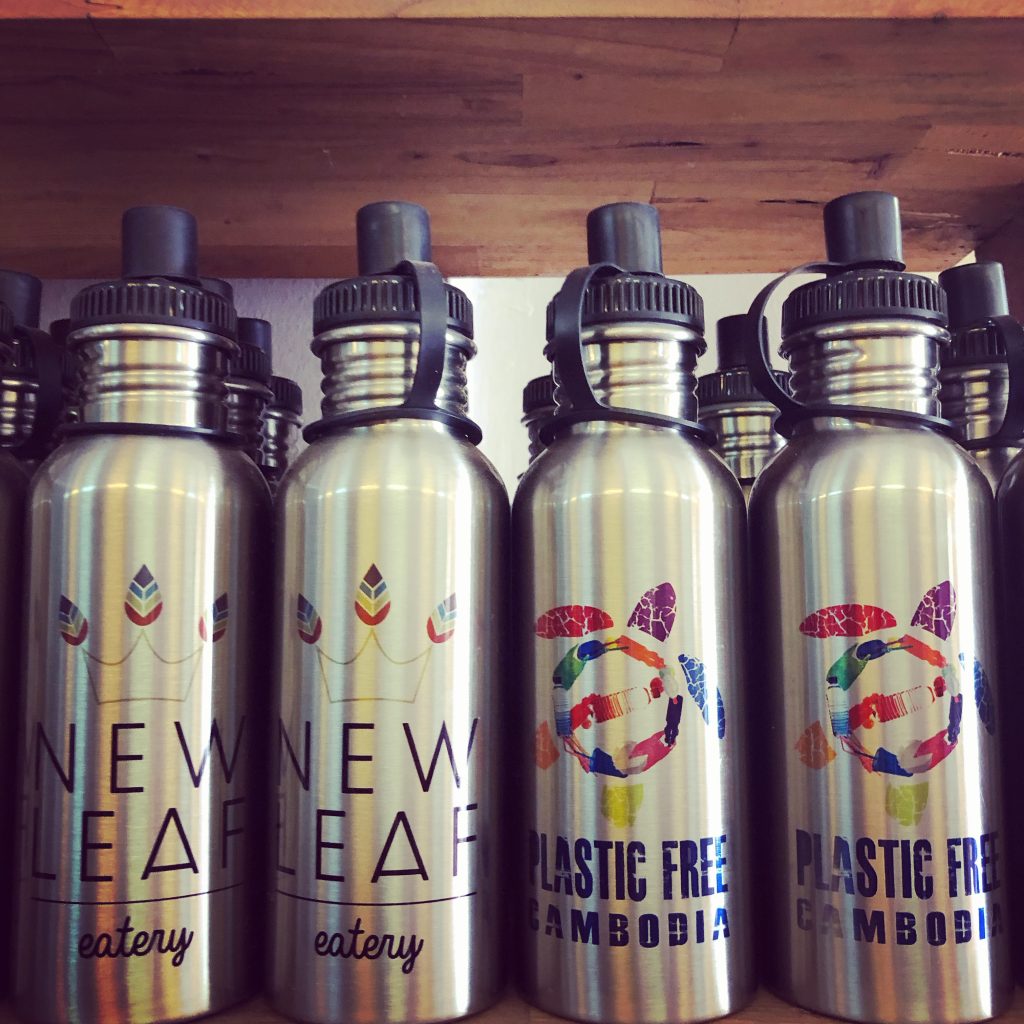 Wide Mouth Stainless Steel 600ml
(Available in White or Silver. 750ml also available)
60 Bottles = $5.75 each

120 bottles = $5.00 each
240 bottles = $4.85 each
480 bottles = $4.75 each
960+ bottles = $4.65 each
Stainless steel is more durable, has a longer life and overall, has a smaller environmental footprint. Our bottles are wide mouthed for easier refilling, adding ice, rehydration solutions and much easier cleaning!

*They come standard with a screw cap + carabiner. Straw cap (pictured) can be added for .50c per bottle
---
Aluminium 600ml (White or Silver)
60 bottles = $4.25 each

120 bottles = $3.75 each
240 bottles = $3.50 each
480 bottles = $3.25 each
960+ bottles = $3.10 each
*They come standard with a screw cap + carabiner (as pictured) Sports cap can be added for .50c per bottle
---
Aluminium 750ml (White or Silver)
60 bottles = $5.50 each

120 bottles = $5.00 each 
240 bottles = $4.75 each 
480 bottles = $4.50 each 
960+ bottles = $4.35 each
They come standard with a screw cap + carabiner. Straw cap (pictured) can be added for .50c per bottle